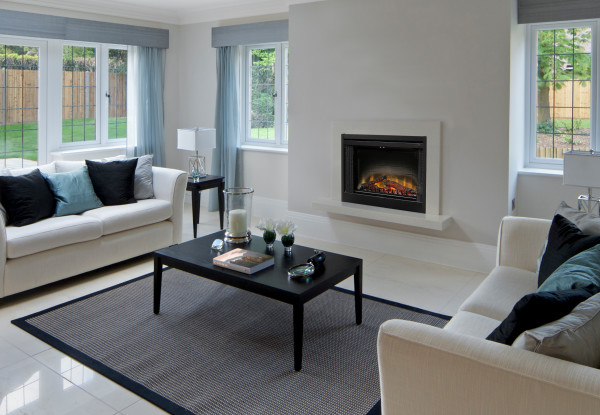 Dimplex 45" Deluxe Built-in Electric Firebox
Includes a powerful fan-forced heater designed to heat a room up to 400 square feet, providing supplemental heat when required.
LED inner glow logs - Patented LED inner glow logs and pulsating ember technology allow the logs and embers to glow in concert creating an unmatched realistic fireplace experience.
The green alternative. No harmful particulates or emissions and 100% efficient.
Realistic log set - Dimplex fireplace logs are hand crafted and molded from real wood logs, offering an incredibly realistic log set.